The Emerald Laser fat removal uses a unique green laser (10 of them to be exact) to cause the fat cells in the target area to release their fatty materials. Your body will eliminate this material through its natural detoxification process (your lymphatic system). It's important to understand that the laser does not destroy your fat cells, it just helps to shrink them.
Why is this important? With most other treatments, like CoolSculpting® or liposuction, the fat cells are destroyed. Over time, this causes "potholes", "pitting" and "rough" looking skin in the areas that were treated, especially if the fat cells in the area start to increase in size. With the erchonia Emerald laser, the fat cells are unharmed, so you'll never have unwanted changes in the look and feel of your skin.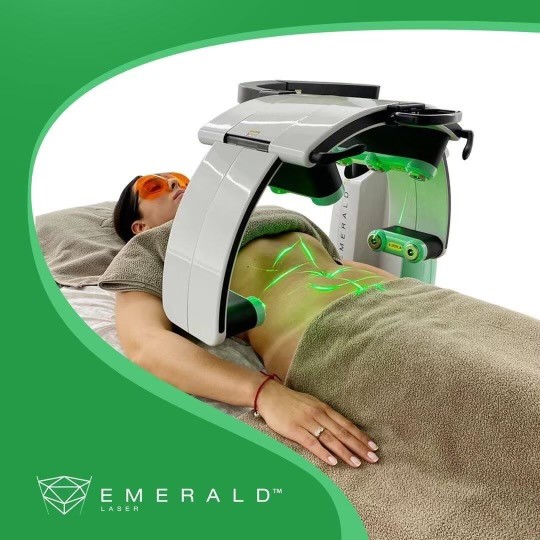 How does it compare to other treatments?
With Emerald Laser treatments, there are no side effects, no pain, and zero downtime. It's a non-invasive treatment, so you can come in on a lunch break, and go right back to work. The laser can cover a large area, so you can treat abdomen, flanks, back, all in the same visit. This saves money and time.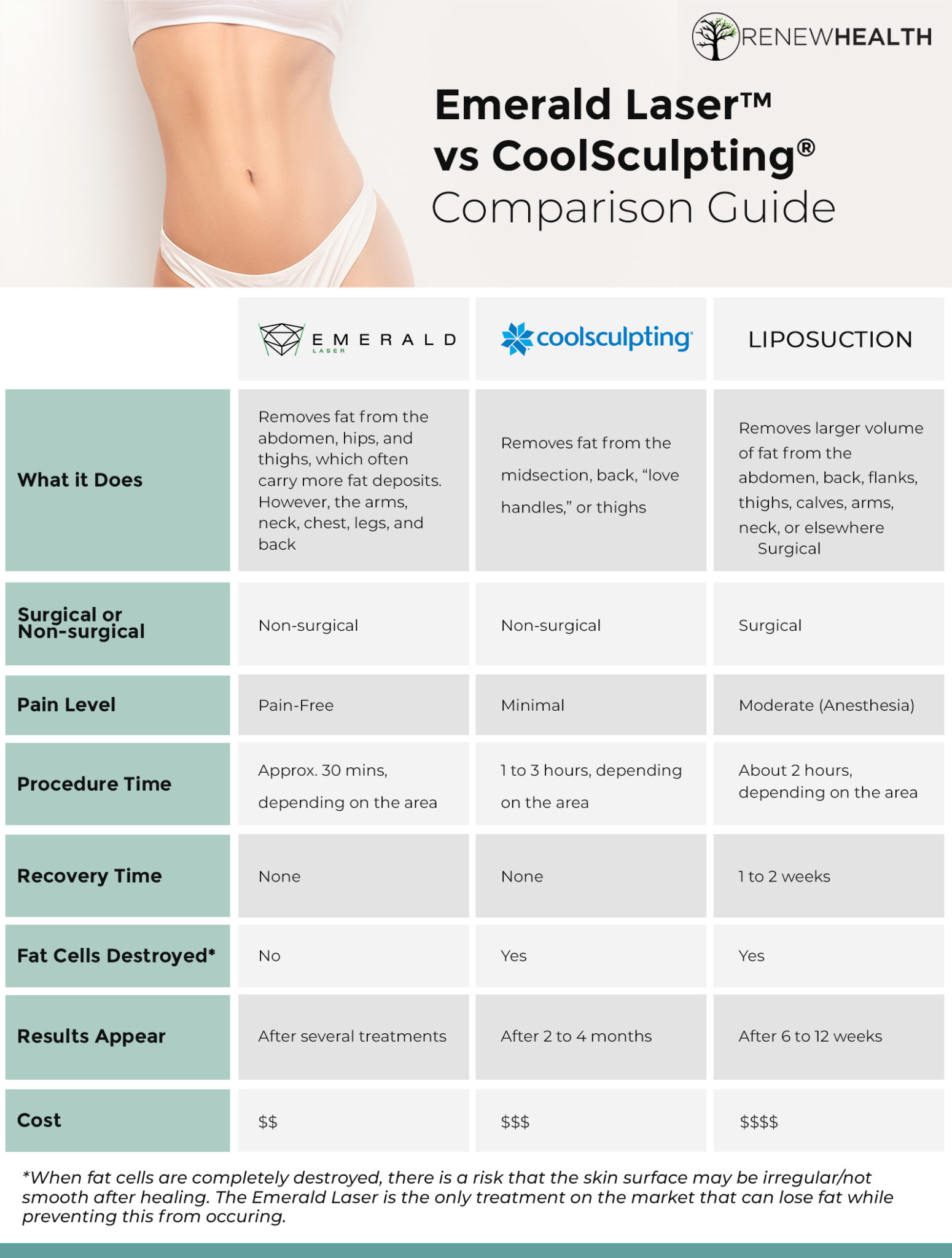 COMPARED TO OTHER OPTIONS, THE CHOICE IS CLEAR.
CoolSculpting® can be painful and risky, and will require some amount of down time. It is also expensive, as you have to pay each specific area of treatment.
Liposuction is painful and risky. You also must have anesthesia for this procedure, which adds to the risk and cost. You will be bruised and be unable to return to work for several days.
What to expect?
You will arrive at the office about five minutes before your scheduled treatment appointment. We have you sign a consent form, and then we take body measurements, to help track your progress. Your treatment coordinator will then escort you to our private laser room.
Most clients who undergo the Emerald™ process focus on their waist, thighs and hips, but it can also be used on other problem areas such as the arms, neck, ankles, chest and back due to its clearance to treat the overall body.

Your treatment coordinator will help you get positioned, put on some music, and then you just lay there and relax for fifteen minutes while ten lasers are applied to target areas of fat simultaneously with no side-effects. After fifteen minutes, your treatment coordinator will return, help you roll over, and then fifteen more minutes of relaxation will begin. When this last session is done, you are ready to go. That's it! Simple and easy!
You can see dramatic fat loss results by undergoing this treatment in as little as eight treatments.
Have Questions? Watch our Virtual Consultation Video.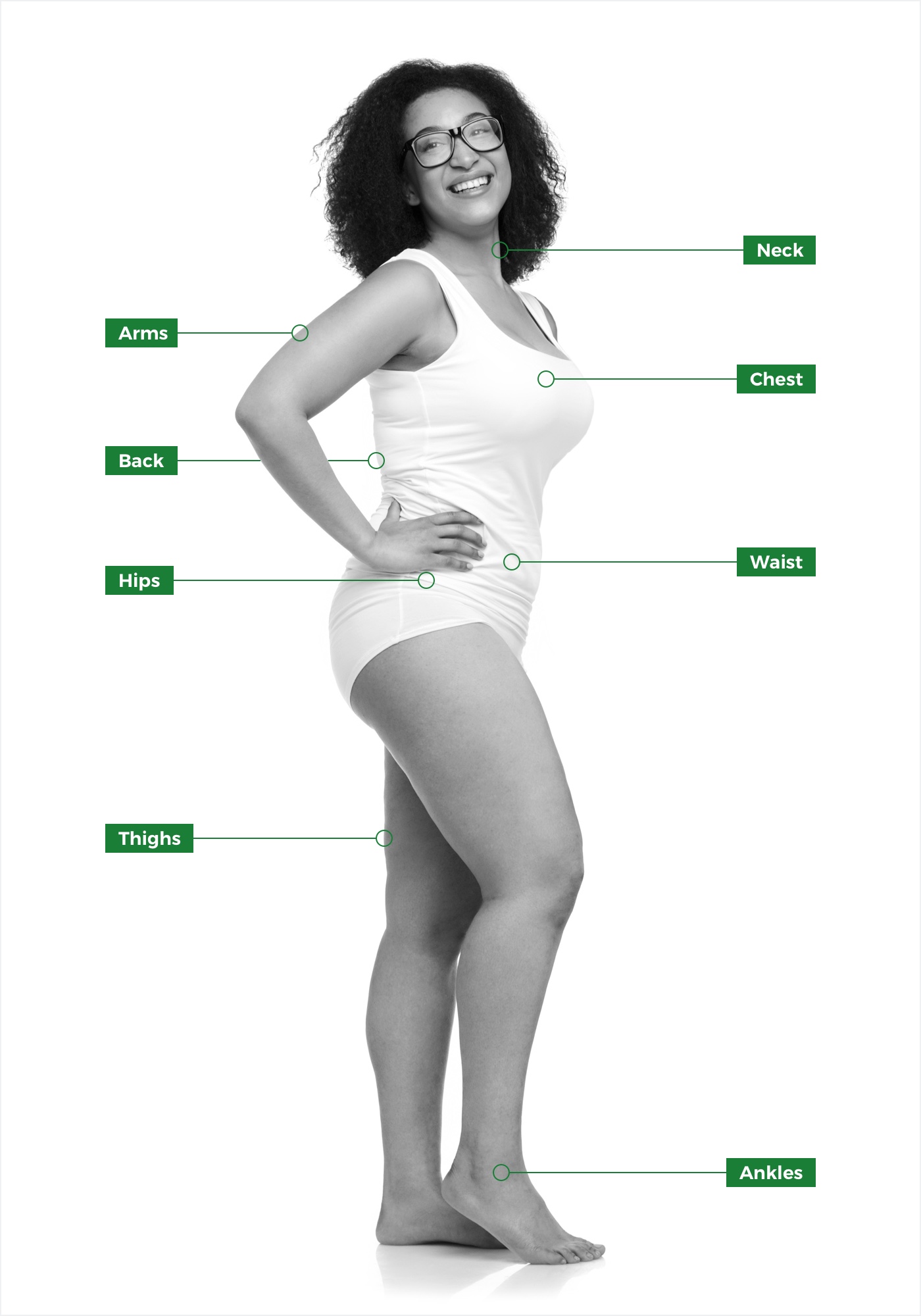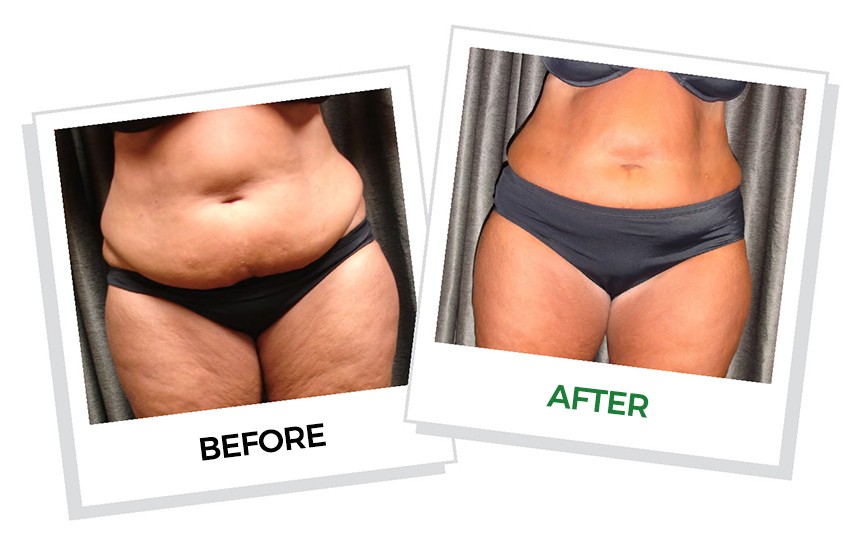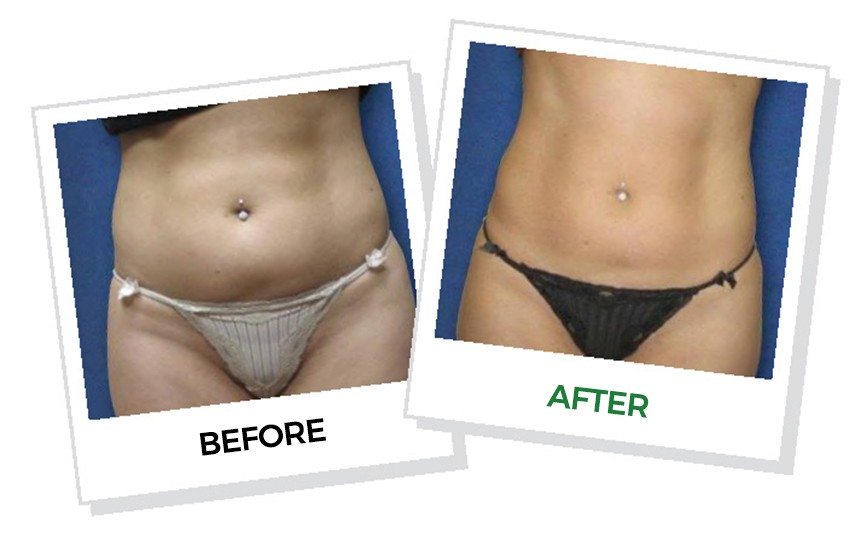 Am I a Candidate?
If you are adult human being and you want to lose weight, you are a candidate! There are a few contraindications to the treatment: open sores/injuries in the area of treatment, cancer, or if you are pregnant.
Use the BMI Calculator below to see your current BMI score. Using that score, you can select the package we recommend for you. Once you purchase your package, you will receive an email with a link allowing you to schedule your first treatment. Treatments are completed every other day until complete. For best results, you should finish treatment as quickly as possible.
"Packages are recommended based on your BMI – This will ensure the best results"
For a limited time, we are offering your first Emerald Laser session for only $99 along with a free consultation.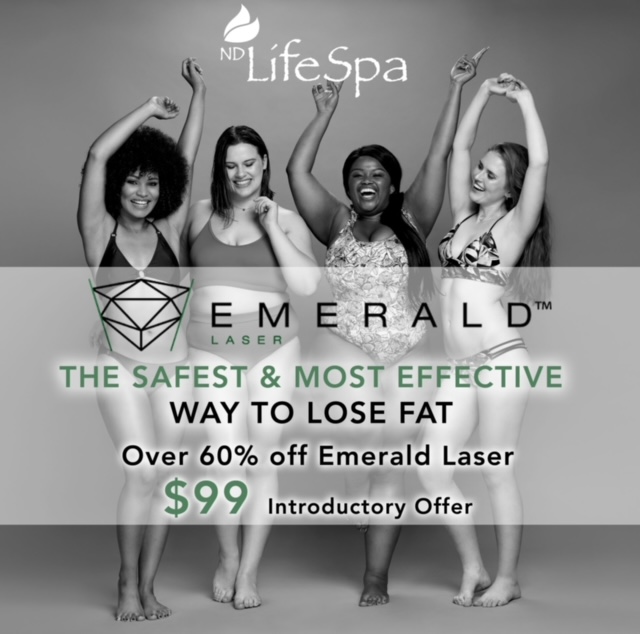 Still Hesitant?
If you have any questions or would like to discuss treatments available with our Emerald Laser Specialist,
fill in our simple form and we will contact you to discuss your options.

Bismarck Office
521 E Main Ave, Suite 400
Bismarck, ND 58501
*ND Life Spa makes no guarantee on results. For best results, proper diet and exercise will help maintain your weight loss.
BEST NATURAL WEIGHT LOSS CLINIC I BEST DAY SPA
BEST MASSAGE THERAPIST I BEST ESTHETICIAN
© 2021 ND Life Spa of Bismarck, ND. All Rights Reserved.
Privacy Policy